Samples and prototypes
In the industry the need for thermoformed foils, component-specific loading- and component holders, trays, rotating-stack containers or inlayers for small-load carriers is as enormous as individual.
Trays & Co.
For steering columns, transmission tunnels, airbags or small parts, such as commutators, lights, mirrors and damageable engine-parts you can expect accurately fitting solutions, made using the thermoforming process.
Custom-fit solutions
For the packaging we use plastics made of reclaimed material as well as new products, we produce non-returnable and reusable packages for a safe transport, for automatical filling or a quick off-loading.
Have a look at the samples and prototypes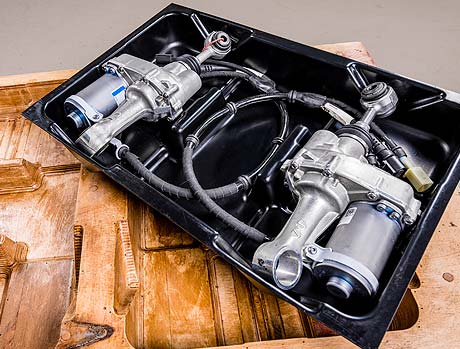 Foil for small carriers (KLT)
· Reception for steering gear
· 400x600 mm for stake-frames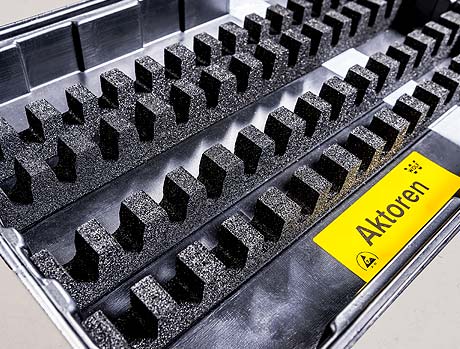 Tray with foam material application
· Component holders for actuators
· Features: rotating and stackable, self-supporting tray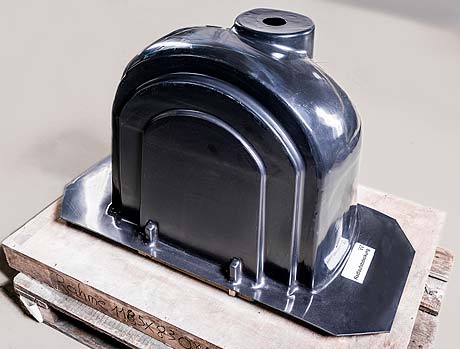 Prototype supporting core
· Supporting core for wheel arch coverage
· Size: 1.110 x 730 x 620 mm
· Challenging construction and realisation
· Application in iron-barred box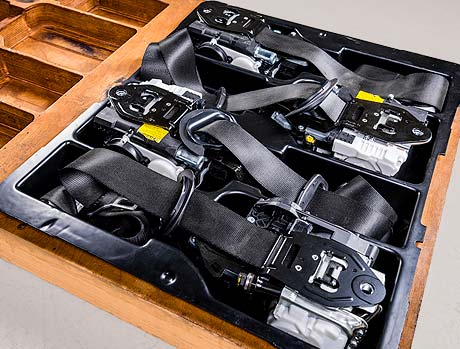 Tray for application/stake frame
· Belt-pretensioner-tray for stake-frames
· Mold for different components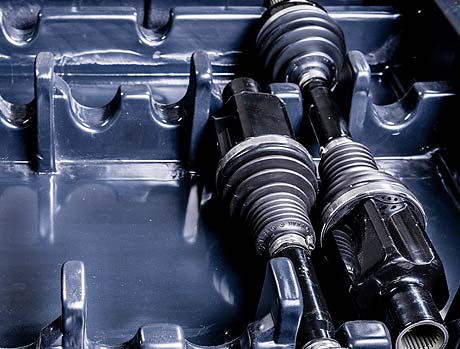 Rotating stake-foil
· Tray for drive cables
· 180° rotating and stackable, contactless storage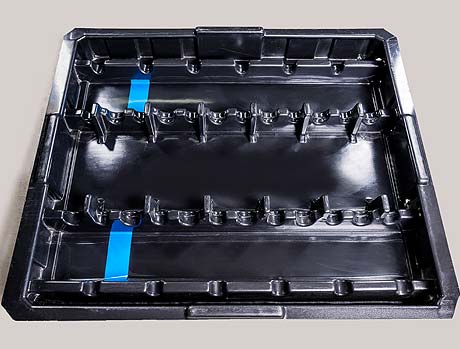 Tray with coloured labels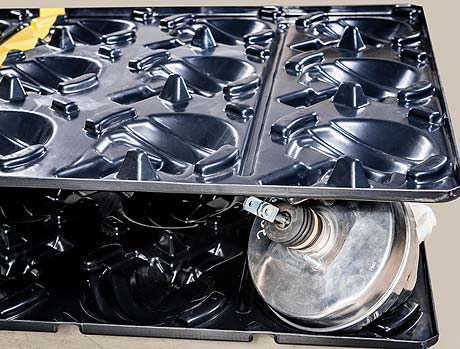 Thermoforming foil stackable
· Stackable tray for power brake unit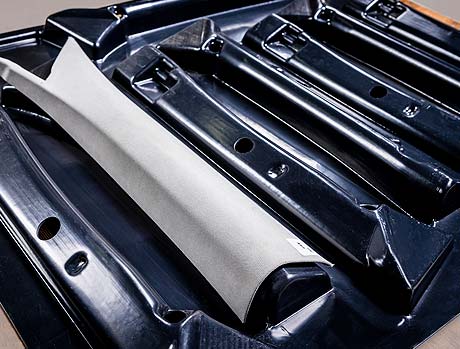 Tray for A-column
· Tray for layer frame, rack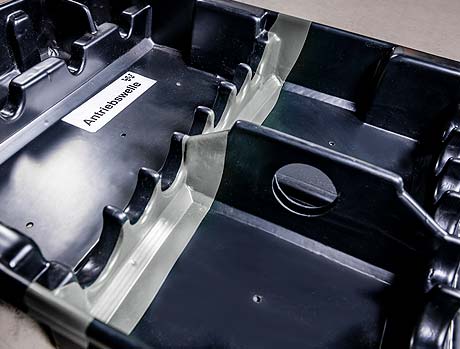 Component holder
· Rotating and stackable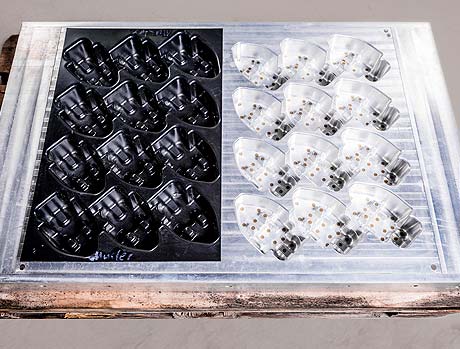 Tray for sensors
· Tray for sensors, here with an alu-tool

Our clients know: WOLF packaging is extremely flexible.
Thermoforming
Experience in thermoforming plastic material means for us to know exactly how the material reacts when you work with it, how much heat the respective foil needs and which special features it has,e.g. concerning stability, break resistance, deformation resistance, conductance and runtime. Take advantage of the competence in thermoforming process right from the beginning.

Increasing the benefit, thinking space-saving, acting flexibly
Ideas made of experience
Let´s say we produce for you the casing with a supporting core to cover a vehicle-part. The production is already running and you are satisfied with our job. Then we come across the fact that one drill, one coil and one screw-cut is enough so that your workers are able to de-pile the coverage much quicker. Just an example? Well, typical for us…