Mold & Tool making
For the construction of forms and tools WOLF Packaging uses aluminium, ureol and various blockmaterials as well as wood. So we can develop quickly out of the construction drawing a concrete sample which is still open to being optimised, e.g. by a later treatment with CNC-mill.
Art of handcraft in work on plastic material
The small animation in the picture shows the wooden component which we use to theroform e.g. the supporting core for trunk trays. By the way, the tool shown here is not a light one, it weighs about 350 kg.
Tool- and form construction:
Examples in our storage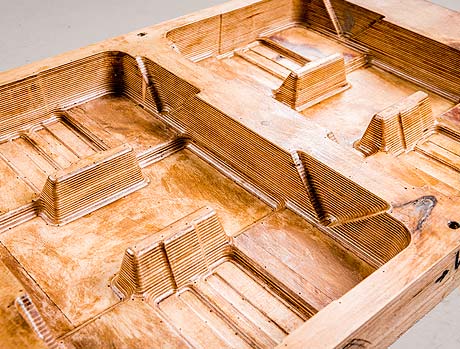 Double-tool for small carriers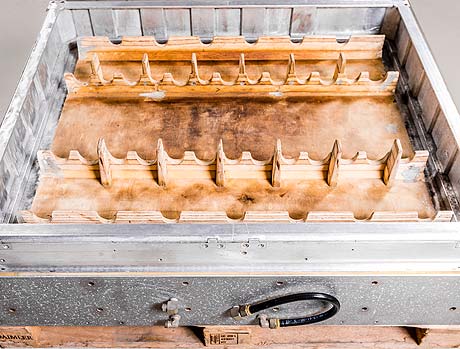 Tool for rotary stacking container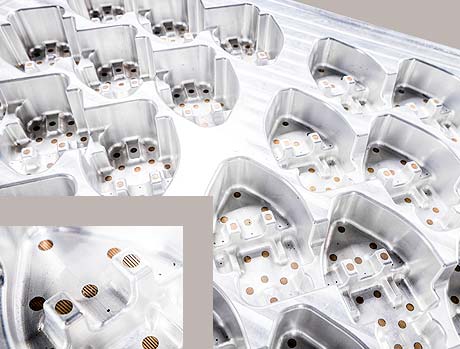 Aluminium tool for trays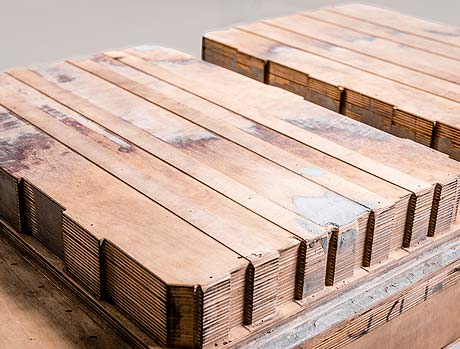 Tool for component holder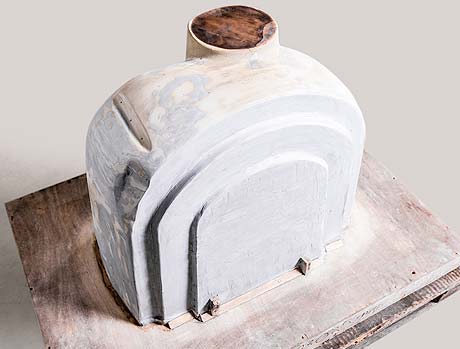 Form for a wheel-arch-coverage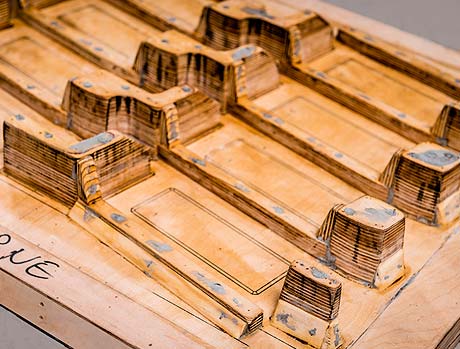 Tray-tool
Precision for tool construction, trimming and later handling
5-axle CNC-milling center
Our customers know: WOLF Packaing is really flexible. From custom made items (Unique copies and prototypes) to small batches and mass production in big scale we ship reliable. If you change specifications at short notice, we stop production immediately and adapt to your needs.